---
Responsible Ecommerce Delivery for Smart Retail (Part II)
- Aug. 13, 2018
Responsible Ecommerce Delivery for Smart Retail (Part II)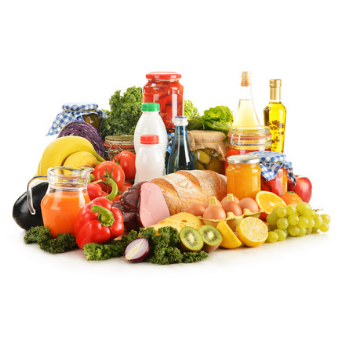 "Operational models, especially those driven by dirty, environmentally damaging companies, need to action a reconnection of core values, renewing a sense of greater purpose and integrity."
In the transportation sector generally, and specifically last mile supply chain management in major urban centers, the scenario sees a widespread switch to cleaner energy with electric commercial vehicles (CEV), e-cargo bicycles, hybrids, other small vehicles, and the growth of last mile fulfilment including Amazon Flex and Mobility-as-a-Service (MaaS). Given the transition of the supply chain into a digital supply chain, and correlating sustainability with logistics, an enlarged definition of supply chain is better captured as supply networks and an ecosystem reliant on cloud, security, visibility, transparency and integrated systems.
There are increasing transport networks for resource collaboration with partnerships and other forms of "shared commercial mobility" including logistics automation, with blockchain and IoT, control tower digitization and other technologies. Industry convergence is a powerful force transforming business today. Urban planning is at the forefront of this convergence to make cities more efficient, faster, safer, cleaner, greener, and healthier.  In a similar process to an increasing world-wide access with consumer devices and appliances, the efficiency gains with balancing ecommerce and responsible delivery lower the total energy use. 
For example, smartphones are incredibly efficient replacements with a fraction of the energy use for a range of devices – radio, alarm clock, GPS, and entertainment (TV). That means you could buy and operate a phone instead of all those things, accessing the same lifestyle with a fraction of the energy use. A similar example with a continuous locker delivery concept and automation with parcel lockers and other integrated pick up points, is a distributed network with efficient replacements for home delivery (HD), asset security and maintenance, repair services, healthcare, furthermore accessing all these services with a fraction of the energy use. Delivery density with device density (combining multiple functions in one device or appliance) presents one viable strategy for Smart Retail, that combines velocity, the need for retail speed, efficiency and sustainable development goals. The concept of responsible delivery also needs an expanded definition because e-commerce's expansion won't entirely involve ship-to-home deliveries. The out-of-home network (OHN) also includes the convenience of online ordering with a curbside ("drive") and/or instore pickup (BOPIS) options as bricks-and-mortar retailers need to speed things up.
Sustainable E-Commerce Solutions with Click & Collect Services
An economic method that is now being used also in logistics (as in agriculture, manufacturing and other sectors) is true cost accounting which identifies and quantifies the total costs of the supply network with e-commerce fulfilment and last mile delivery. The low retail pricing set by Amazon, and their Prime service for example, rarely accounts for the cost of pollution, water, energy, congestion, increasing GHG emissions, and poor labor standards, not to mention the health effects to people. While we admire their growth, innovation, and scale, best sustainability practices and a long-term environmental (global) approach suggest something quite different. Just because a company is praised and economically successful on Wall Street doesn't mean we look the other way when it comes to sustainability and the environment we all share. We need to look for creative and innovative solutions while being especially open to the constant change required with urban population growth towards heathier communities, cities and planet. 
Distributed Logistics and Continuous Delivery Concept
Technology innovation, and specifically the proliferation of smart phones has generated "device expectations" that clearly spill over to "delivery expectations".  Mobility, for the consumer, means usage, that is, where the consumer will actually use the product – at home, office, or other locations. Mobility also defines the demand-driven economy with control and convenience – where you want it, when you want it and how you want it delivered. Security (trust) is the key motivator of choice when it comes to last mile with optimisation of logistics the key factor for last mile delivery. This brings with it a distributed model for the supply of goods and services and alternative delivery solutions.  
Moving from a centralised warehouse model to store fulfilment, means the optimisation (automation) of physical assets for fulfilment opens up new logistics networks, ecosystem technologies and costs. The complete process needs to balance a density of inventory (including physical assets) with the density of delivery points in an urban infrastructure. The density equation requires analysis of these important location and space variables – utilization, inter-operability, thresholds, proximity (closer to consumers) and velocity. Automation within fulfillment assets is central to improving speed and efficiency of the last mile (in its' widest sense). By prioritizing and focusing on one element at a time, we'll continue our research and asking questions for responsible e-commerce delivery looking at speed and operational efficiency.
1 Real-Estate demands including optimisation of location, density of delivery points and flexibility in accessing end-points. Economically and viable locations define the optimization of place and space for smart urban infrastructure. It seems that the primary (first) requirement is dependent on location, supreme convenience and getting closer to customers. Amazon's (and others) entrenched consumer behavior focused on home delivery (HD) is a source of the problem. HD adds consumer costs both directly (incomplete delivery, theft, liability, transportation) and indirectly (congestion, pollution, waste). And HD is by definition not economically viable for retailers where consumer expectation is velocity dependent and safe. HD is also NOT a highly valued convenience if the customer has to worry about time slots, access or theft (security). Furthermore, Home Access Delivery (smart locks and deposit of parcels in a consumer's home or car) is not a consumer preference given the breach of security and privacy, both primary consumer motivational drivers.
A.  Where to find a place to put lockers or other delivery points. Is real-estate the main constraint? Is it the age-old mantra of "location, location, location"?  To some extent, yes. The customer-centric online business model is laser focused on customer experience excellence with how best to achieve the "perfect order" that increasingly includes the "perfect delivery location". Going the extra mile for the customer has a lot to do with the last mile. Ideally pick-up points need to be agile and change based on market conditions. 
B.   Building networks for lockers and/or other access points includes: Outside of Home network (OOH) – end-points with general commercial use and/or near PUDO Concierge Home network (CHN) – lockers located in multi-family buildings, condos, hotels and townhouse communities is a key growth market Points of Consumer Retail Convenience – pick up lockers inside store (BOPIS), outside store, such as parking lot or drive-up locations (BOPOS)
C.   Coverage: Number of locker units or pick up points to build a wide area network. Is there a critical number of end-points?  Difficult for a general conclusion as regions and urban density differ greatly at this point. There is no formula, although there is a general agreement that more locations (pick up options) are better, whether that means 10 or 100 or simply an easy travel time within 15 minutes of your target market.
D.  The real-estate constraint is further removed by a logistics definition with locker agility meaning changing locations on demand and as part of a mobile locker concept. This emerging definition becomes a component of the evolution of mobility in its wider sense (technologically and socially), including device mobility, Vehicle Lockers or CV with lockers, Autonomous Ground Vehicles (AGV) with lockers, micro robotic lockers and so on.
2. Technology use models with digital optimization and autonomous transformation for fulfilment.
A.  Elements of variability are defined by time deltas: supplier distribution, fulfilment, delivery, pick up, consumer imperative and so on. Time is something the consumer cannot buy and is of premium value, hence of critical importance. Less time and less friction ("frictionless") is at the heart of the digital and autonomous transformation. 
B.   The system's throughput, given the number of deliveries per van (small vehicle) and end-points, requires to take full control over the end-to-end supply chain, including maximising efficiency with picking/packing, loading, routing, off-hours and other processes. Taking the friction out of logistics inter-operability provides significant gains in speed and efficiency.
C.   What about CAPEX? A business case such as using a refrigerated truck for HD or acquiring a refrigerated locker using alternative delivery methods.  There is the cost of truck or locker hardware, transportation expenses or a MaaS (Mobility as a Service) platform, other infrastructure, security, route planning, cloud-based network management, and integration with existing POS, CRM, ERP and other back-end systems.
D.  Elements of predictability are defined by reliability deltas. Reliability in end-to-end logistics is a value chain process that results in better suppliers and satisfied customers. There is a need for built-in flexibility to respond to incidents and changes while getting to the root causes of events that better control outcomes in the supply chain. Data analytics with AI can provide optimisation for both speed and efficiency. A key requirement is curated and quality-structured "small" data inputs that will assist variability, velocity, thresholds, network interoperability, and efficiency. 
Collaboration with transportation partnerships, for example, leading to a carrier neutral model – owned by fleets/courier (small vehicles) prepared for EV + AV + AGV distribution. Smaller, cleaner energy and more autonomous vehicles present new efficiencies coupled with data for control and reliability of system wide transportation and delivery.
E.   Data for continuous locker delivery with other pick-up points will provide a new infrastructure with lower total costs: optimising inventory turns-fill rates; analytics with flexible end-points; transportation efficiency, relevant ranges for time frames (visibility, flows, tactical reconciliation), logistics and customer experience metrics that provide insight into mobility, preferences and personalisation.
F.   There are natural limits and scale to each pickup model. The approximate calculations are: PUDO (one site) = 40+/day per site. ALS (1 standard OMNION parcel locker with 28 openings) = 108+/day (6 slots/day with ~ 4 hr/customer order @ 28 openings 108+ CV – EV – AGV = 240+/day (6 slots/day with ~ 4 hr/cx @ 60 openings (2 x banks)
3. The Smart Retail imperative is increasingly defined by the last mile (the last step in the consumer's journey).
This imperative means getting closer to the consumer while going the extra mile, with ultimate convenience and customer service excellence. Customer experience models involve real-time connections, space time scales with core community values, a living breathing brand and other immersive models that include social networking and capital.
A.  24/7 availability & collection - Collaboration* Transportation Integration* 
·     Urban Consolidation – micro, automated fulfilment centers using existing brick & mortal locations
·     Off hours and night transportation, delivery route optimization, efficiency of pick/pack/loading/unloading
·     Load pooling, multi-tenant, labor and process collaboration, consolidation of delivery/returns
·     Alternative Vehicle Delivery, cargo-bicycles, micro-vehicles, EV
B.   Perfect order – delivered the first time on time (+ returned the first time on time)
C.   Convenience – Customer pull, increase in quality, customer service and speed.
D.  Social Media & Networks – pictures & connections to build trust with alternative delivery points.
E.   Secure Data Collection for Personalization, customer service optimization and lessons learned to continuously improve the last mile.
4. ESG models with immersive collaboration as a means to sustainable development.
A.  Logistics and sustainable transportation to combat congestion and pollution (C02 emissions and GHG).
Commercial vehicles (CVs) contribute disproportionately to urban pollution and congestion. They are more apt to idle, make stops and starts, and block traffic. In general, they generate higher nitrogen-oxide and other emissions. See https://www.mckinsey.com/business-functions/sustainability-and-resource-productivity/our-insights/urban-commercial-transport-and-the-future-of-mobility?cid=soc-web
B.   Building the smarter city together as a better, healthier place to live, work, and relate to community involves the capacity to see more, more perspectives on the infrastructure complexity, a diversity of thinking to automate complex and variable processes, end-to-end visibility, with planning and execution integrated into one system. Restoring shared urban living spaces means changing transportation practices, energy processes and behavioral patterns, where cities are no longer dominated by vehicles but instead opened up (again) to people
C.   Hyper-local food and manufacturing, vertical farming, essential products and even made-by-hand to start re-building the strength of the community.
D.  Hyper-Personalisation with embedded sustainability best practices, not just product choices and lower prices.
E.   Waste reduction requires community action and is closely connected to all the above actions.
Collaboration needs to engineered into the genetic composition and deep functioning for both economic and sustainable strategy. It needs to build on an approach across all parties, a dedicated internal functional planning group focused on ESG goals, including its external trading partners, that gets everyone working of the same shared data, and on the same page, towards the same goals. It needs to be embedded and shared by people, providing fundamental inclusive communication.
"Doing more with less. Greater efficiency makes sustainability, global climate change and human well-being an easier nut to crack."
Conclusions
Parcel lockers are climate positive and part of the high-efficiency delivery model. They are on-site drop boxes situated at locations such as apartment buildings, supermarkets, office buildings, and shopping malls, where people can pick up packages using individual access codes sent to their mobile devices. Customers, who can select which location they prefer for each delivery, benefit from convenient 24/7 access; shippers benefit from fewer total delivery locations and fewer failed delivery attempts, saving time and mileage and reducing vehicle emissions. Used to their full potential in developed, dense cities, parcel lockers can decrease labor time per parcel by 60 percent and reduce delivery costs per parcel by 35 percent. Parcel lockers show the greatest promise in high-density cities, where it is possible to locate them in convenient areas with high foot traffic; in such instances, vehicle emissions could be reduced by up to 70 percent. If people have to drive or make a special trip to a parcel locker, as is typically the case in lower-density cities, the benefits are fewer, but still relevant.
A summary of the optimisation criteria includes:
1.    Supplier Networks/Ecosystems (value chain integrity, collaboration & circularity)
2.    E-fulfilment: Warehouse, Store & automated picking/packing/sorting/loading facilities
3.    Transportation (small and dedicated, cleaner energy) with continuous delivery concept
4.    Points of Delivery (density, flexible locations that maximize customer's time imperative)
5.    Points of Communication (inter-operability, real-time connections, security)
A summary of urban infrastructure benefits includes:
1.    Lower Cost and profitable (secure both private and public investment)
2.    Shared Delivery Platform (consumer convenience and control)
3.    Reduce Congestion
4.    Improve Air Quality
5.    Increase Safety
6.    Improve Resiliency
7.    Reduce Carbon Footprint
8.    People-centric spaces and mobility
Logistics staging areas outside city centers (urban consolidation centers), load pooling, and parcel lockers have proved successful in reducing miles driven by CVs and the number of deliveries, as well as costs. Allowing night and out-of-hours deliveries reduces congestion during peak hours and lowers vehicle-related emissions. These practices, plus the use of electric vehicles and autonomous ground vehicles, show the greatest potential, in both environmental and economic terms.
There is no "off the shelf" or fast or cheap solution to the required framework (both digital and analogue) and logistics network. No quantity of data will be sufficient, although effective data management is important to ensure the integrity of the data. The fundamental digital problem is one of re-building urban infrastructure using disparate qualitative data sets and ontology-based data integration leading to an adaptive methodology. It seems that a lot of effort with considerable dollars spent on relatively conventional infrastructure projects that aren't particularly "smart".
A key recommendation of this article is to implement a large-scale sustainability framework to address the impact and future implications of ecommerce (smart retail), rather than relying on ad hoc or narrow approaches or simply letting the Amazon effect take over. The required approach is by definition transdisciplinary and inclusive. Supply chain transparency (both visibility and genuine) and other "smart" technologies (Mobility, IoT, Home, Energy, and so forth) are not sufficient for the complexity of urban infrastructure that must occur in tier 1 cities. The framework should build on the rich legacy of the geosciences, local spatial/urban planning with public/private sustainability partnerships and direct citizenship participation which needs to be developed in response to R4 Industry, smart retail and the continued growth of digital technologies. Density, not just in housing, but also in a variety of uses (retail, food, recreation, energy & community spaces), is critical to creating environments where citizens can take advantage of diverse clean, sustainable and responsible options to help us attain the good life.
As always, we welcome your comments or feedback. Thank You.
OMNION is committed to design strategies with a continuous delivery and omni-channel concept. Our Team works to integrate and implement your recommended operational solution. Our partners are looking for responsible, efficient, flexible and fully customizable direct locker delivery advantages for last mile cost reductions, better service levels, secure data collection for personalization standards and community social integration, while enabling mobility-driven customer experience excellence. Empowering business to get closer to your customers that supports the perfect order.