---
Brightside - Automated Farmgate Retail Powered by Mighty Oaks
Elder Matias - Aug. 18, 2021
Fully Automated Farmgate Retail Experience Powered by Mighty Oaks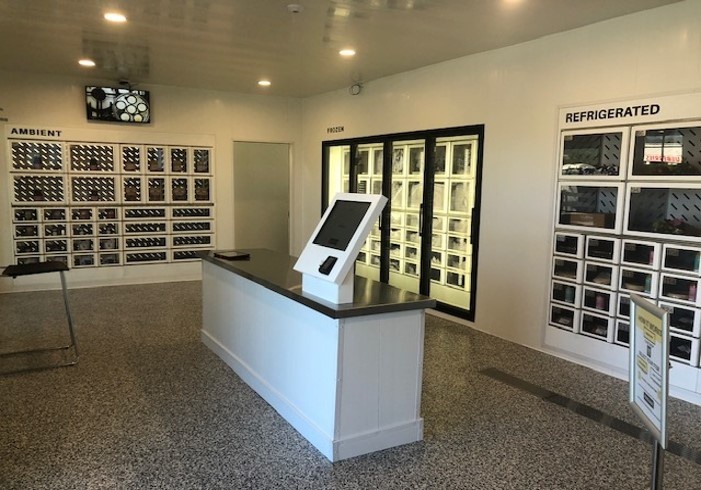 Developed in partnership with 2GoLockers and Mighty Oaks, the stores retains its focus on organic eggs while offering a range of products from local farms or processors in the area, including local milk, chicken, roasted coffee and bacon. Several products are prepared by local restaurants and are exclusive to this location. Customers select their products via a dedicated terminal, pay via credit card, and collect from the relevant locker.  The solution is powered by Mighty Oaks locker management, kiosk, e-commerce and inventory control software. A fully made in Canada solution.
Although unstaffed stores remain relatively rare, it is interesting t note how quickly the technology has moved into non-traditional channels. Brightside Market meets the need for fresh, local and convenient products, creating one of the most contemporary farm store concepts globally"
Visit this automated store at:
Brightside Markets
6899 Evans Rd,
Chilliwack, BC
V2R 4B9
https://www.brightsideeggs.ca/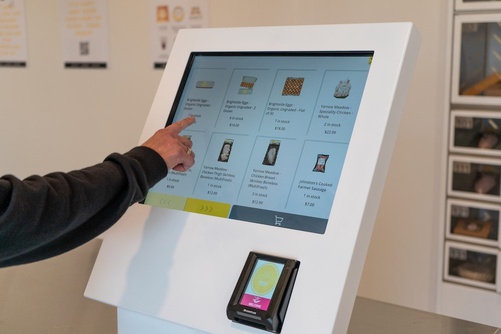 The kiosk provides for selection of products through an easy to use touch screen interface as well as the ability to pay on the spot.  Provision is also provided for pickup of pre-sold online orders using pin numbers or bar/QR codes.
To learn more about getting your own farmgate retail system reach out to Mighty Oaks.