---
The Overnight Shift to Online Groceries
- March 25, 2020
Overnight Shift
Our response to recent events.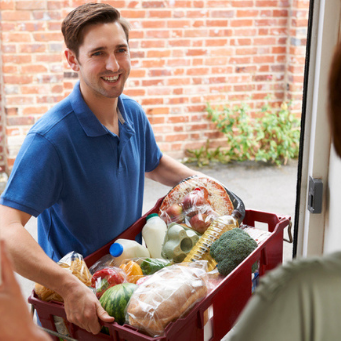 It started on March 12th.  Almost overnight the volume of orders being handled by retailers on our platform jumped significantly.  We are seeing retailers having between two to ten times the volume in online orders than what they were doing a few days earlier.  
The surge in online grocery orders in something we could never have expected.  The average annual growth rate across the retailers on our platform has on average been 15%. Mighty Oaks has been providing online grocery solutions since 2002, in those 18 years we have never seen anything like this.
Our response
Our NOC team continually monitors system loads.  We were able to quickly increase compute infrastructure to handle the volume ensuring systems continue to work. Online grocery demand and capacity requirements are changing rapidly. Then a day or two came the wave of requests from retailers included adjusting time slots limits, bringing on-line new stores, and adjusting delivery zones.  It was an amazing increase in transaction volumes with better levels of customer services.
Why are Retailers Going Online?
For the last year or two, the move to online groceries was often driven by a desire to follow the customer as their needs and behaviour change, in other cases it was fear of what Amazon and others represented.  These past two weeks have been completely different.  It has been a sense of community and a desire to respond to the specific needs of the local community. 
Groceries and the food supply chain are now considered an essential service. In times such as these, online ordering is the most effective and safest way to address this need.      
The Future
Many of the grocery retailers, food processors and producers on our platform are essential services to their communities and they view us as an essential service.  We agree.  We have prioritised helping the pre-existing retailers on our platform focus on meeting the needs of their community.  However, we are now doing more, we are now focused on bringing on board new retailers at an accelerated pace. We're here to help.